SELECTED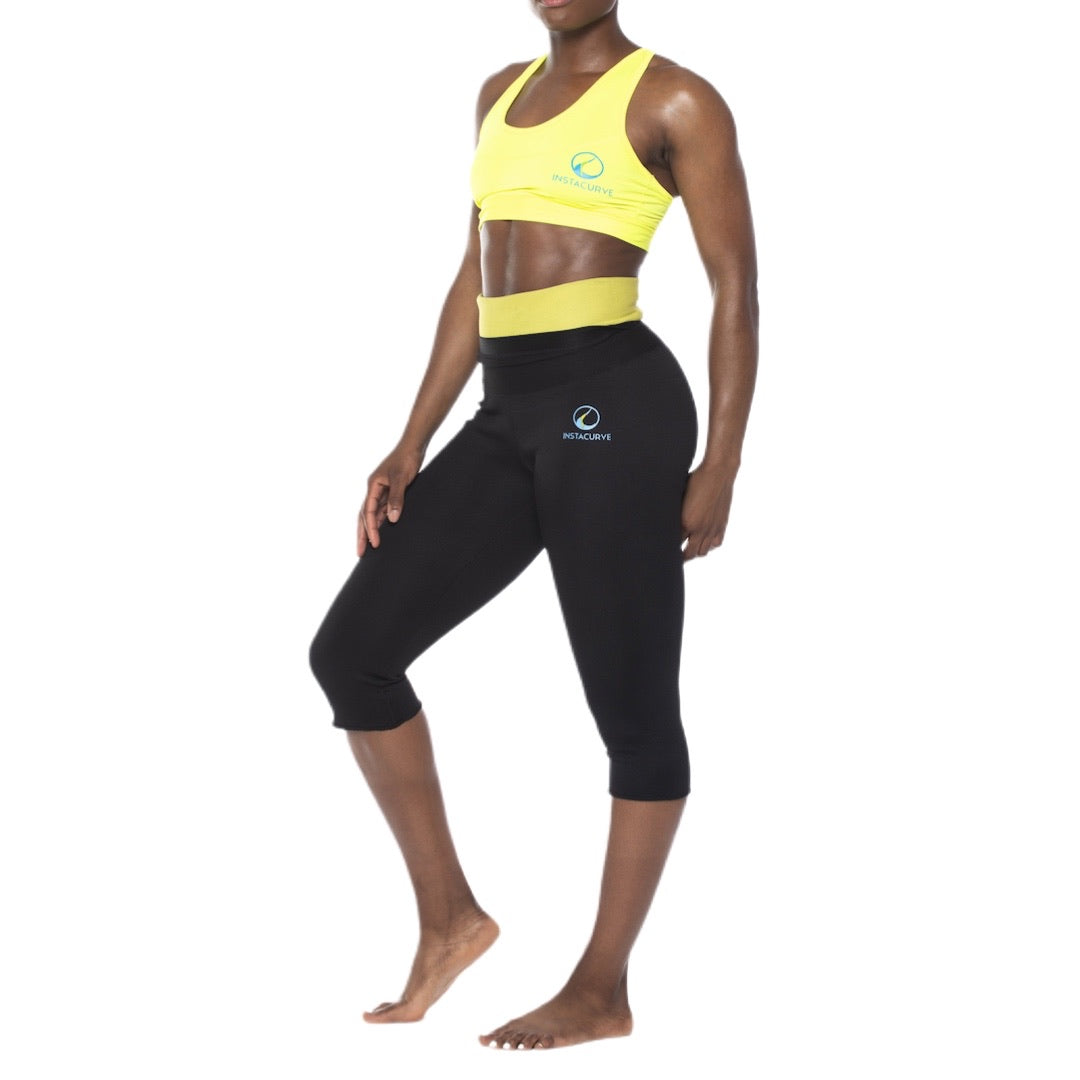 SELECTED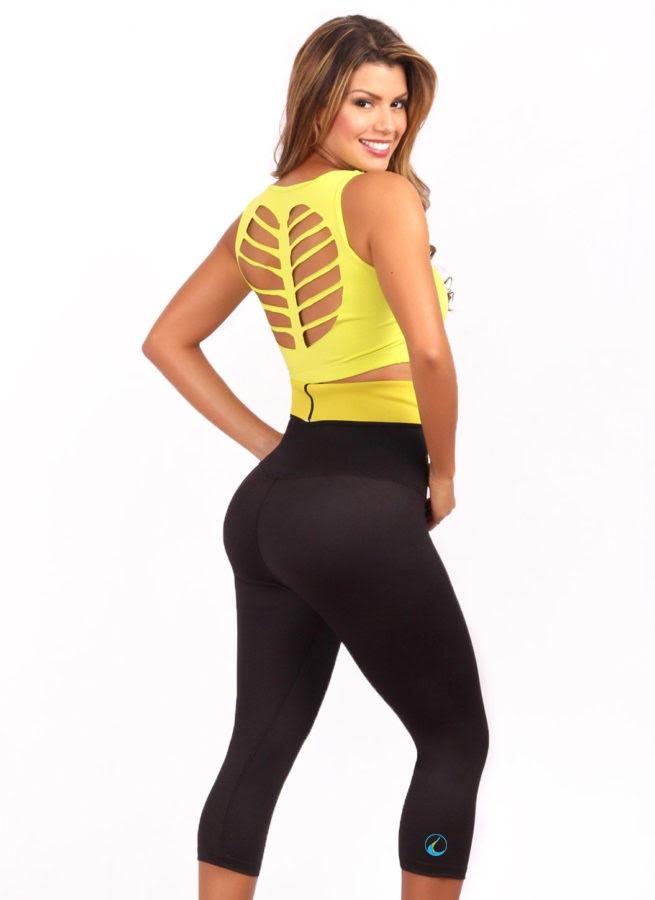 SELECTED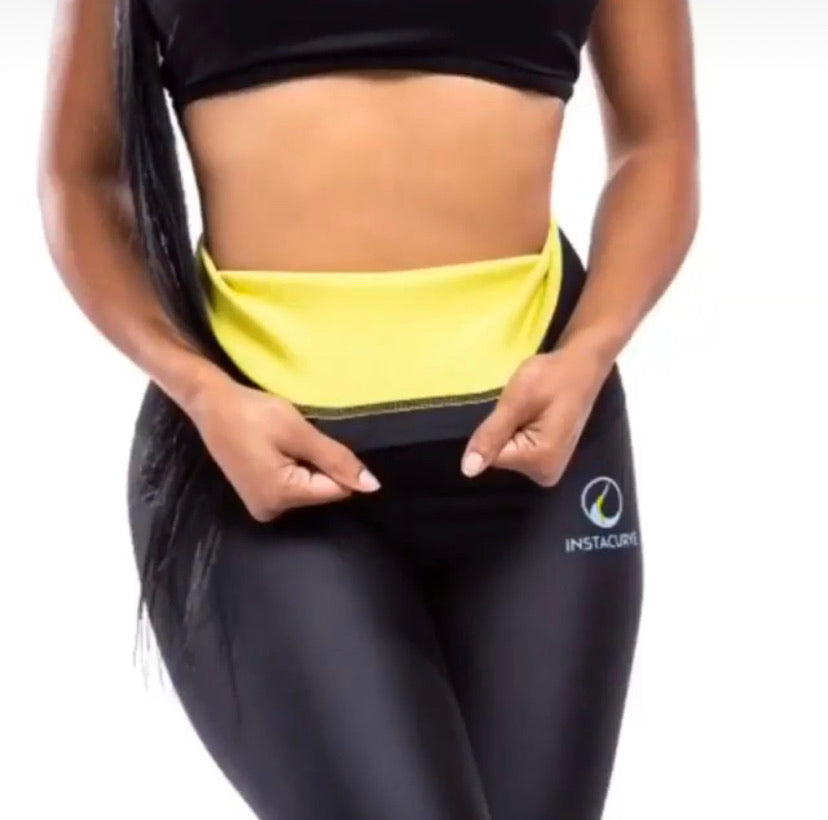 SELECTED
High Waist Sauna Leggings 503
The InstaCurve High Waist Sauna Leggings #503 are designed to assist in toning the muscles around your glutes and thighs while flattening the midsection. Ideal for walking, working or working out at the gym. Plus the spandex material from the hips down to the mid calves serves a great purpose with compression.  
Designed to be comfortable and easy to wear.

• Stretchy
• Comfortable
• Soft
• Flexible
• Generates heat to help burn fat
• Targets lower body including midsection, buttocks and thighs
• Creates shape
• Combats cellulite
• Sportswear for daily use


• Neoprene
The InstaCurve High Waist Sauna Leggings #504 run two sizes small depending on body size. We recommend going one size up.
{"id":4818912739390,"title":"High Waist Sauna Leggings 503","handle":"high-waist-sauna-leggings-503","description":"\u003cmeta charset=\"utf-8\"\u003eThe InstaCurve High Waist Sauna Leggings #503 are designed to assist in toning the muscles around your glutes and thighs while flattening the midsection. Ideal for walking, working or working out at the gym. Plus the spandex material from the hips down to the mid calves serves a great purpose with compression.  \u003cbr\u003e\u003cbr\u003e\n\u003cp\u003e\u003cspan data-mce-fragment=\"1\"\u003e\u003cmeta charset=\"utf-8\"\u003e \u003cmeta charset=\"utf-8\"\u003eDesigned to be comfortable and easy to wear.\u003c\/span\u003e\u003c\/p\u003e\n\u003cmeta content=\"width=device-width, initial-scale=1\" name=\"viewport\"\u003e\n\u003cstyle\u003e\u003c!--\n.accordion {\nbackground-color: #9bddff;\ncolor: #fff;\ncursor: pointer;\npadding: 18px;\nwidth: 100%;\nborder: none;\ntext-align: left;\noutline: none;\nfont-size: 15px;\ntransition: 0.7s;\n}\n\n.active, .accordion:hover {\nbackground-color: #96ded1;\n}\n\n.accordion:after {\ncontent: '\\002B';\ncolor: #000000;\nfont-weight: bold;\nfloat: right;\nmargin-left: 5px;\n}\n\n.active:after {\ncontent: \"\\2212\";\n}\n\n.panel {\npadding: 0 18px;\nbackground-color: white;\nmax-height: 0;\noverflow: hidden;\ntransition: max-height 0.8s ease-out;\nborder-bottom: 3px solid transparent;\n}\n--\u003e\u003c\/style\u003e\n\u003ch2\u003e\u003c\/h2\u003e\n\u003cbutton class=\"accordion\"\u003eFeatures \u0026amp; Benefits\u003c\/button\u003e\n\u003cdiv class=\"panel\"\u003e\n\u003cp\u003e\u003cbr\u003e• Stretchy\u003cbr\u003e • Comfortable\u003cbr\u003e • Soft\u003cbr\u003e • Flexible\u003cbr\u003e • Generates heat to help burn fat\u003cbr\u003e • Targets lower body including midsection, buttocks and thighs\u003cbr\u003e • Creates shape\u003cbr\u003e • Combats cellulite\u003cbr\u003e • Sportswear for daily use\u003cbr\u003e\u003c\/p\u003e\n\u003cbr\u003e\n\u003c\/div\u003e\n\u003cbutton class=\"accordion\"\u003eMaterial \u0026amp; Product Info\u003c\/button\u003e\n\u003cdiv class=\"panel\"\u003e\n\u003cp\u003e\u003cbr\u003e• Neoprene\u003cbr\u003e The InstaCurve High Waist Sauna Leggings #504 run two sizes small depending on body size. We recommend going one size up.\u003c\/p\u003e\n\u003c\/div\u003e\n\u003cscript\u003e\nvar acc = document.getElementsByClassName(\"accordion\");\nvar i;\n\nfor (i = 0; i \u003c acc.length; i++) {\nacc[i].addEventListener(\"click\", function() {\nthis.classList.toggle(\"active\");\nvar panel = this.nextElementSibling;\nif (panel.style.maxHeight){\npanel.style.maxHeight = null;\n} else {\npanel.style.maxHeight = panel.scrollHeight + \"px\";\n}\n});\n}\n\u003c\/script\u003e\n\u003cbr\u003e\n\u003cdiv style=\"text-align: center;\"\u003e\u003ca href=\"https:\/\/instacurve.com\/pages\/covid-19\" target=\"_blank\" rel=\"noopener noreferrer\"\u003e Our Covid-19 Response\u003c\/a\u003e\u003c\/div\u003e","published_at":"2021-02-20T17:29:29-05:00","created_at":"2021-02-20T17:24:54-05:00","vendor":"Insta Curve","type":"Leggings","tags":["Leggings"],"price":5495,"price_min":5495,"price_max":5895,"available":true,"price_varies":true,"compare_at_price":null,"compare_at_price_min":0,"compare_at_price_max":0,"compare_at_price_varies":false,"variants":[{"id":32787791020094,"title":"S \/ Black","option1":"S","option2":"Black","option3":null,"sku":"","requires_shipping":true,"taxable":true,"featured_image":{"id":17058210054206,"product_id":4818912739390,"position":1,"created_at":"2021-02-20T19:31:53-05:00","updated_at":"2021-02-20T19:32:01-05:00","alt":null,"width":1080,"height":1080,"src":"\/\/instacurve.com\/cdn\/shop\/products\/image_e998c041-e9dd-407a-8cb0-9615dcebeede.jpg?v=1613867521","variant_ids":[32787791020094,32787791052862,32787791085630,32787791118398,32787791151166,32787791183934]},"available":false,"name":"High Waist Sauna Leggings 503 - S \/ Black","public_title":"S \/ Black","options":["S","Black"],"price":5495,"weight":45,"compare_at_price":null,"inventory_quantity":0,"inventory_management":"shopify","inventory_policy":"deny","barcode":"","featured_media":{"alt":null,"id":9292874416190,"position":1,"preview_image":{"aspect_ratio":1.0,"height":1080,"width":1080,"src":"\/\/instacurve.com\/cdn\/shop\/products\/image_e998c041-e9dd-407a-8cb0-9615dcebeede.jpg?v=1613867521"}}},{"id":32787791052862,"title":"M \/ Black","option1":"M","option2":"Black","option3":null,"sku":"","requires_shipping":true,"taxable":true,"featured_image":{"id":17058210054206,"product_id":4818912739390,"position":1,"created_at":"2021-02-20T19:31:53-05:00","updated_at":"2021-02-20T19:32:01-05:00","alt":null,"width":1080,"height":1080,"src":"\/\/instacurve.com\/cdn\/shop\/products\/image_e998c041-e9dd-407a-8cb0-9615dcebeede.jpg?v=1613867521","variant_ids":[32787791020094,32787791052862,32787791085630,32787791118398,32787791151166,32787791183934]},"available":true,"name":"High Waist Sauna Leggings 503 - M \/ Black","public_title":"M \/ Black","options":["M","Black"],"price":5495,"weight":45,"compare_at_price":null,"inventory_quantity":4,"inventory_management":"shopify","inventory_policy":"deny","barcode":"","featured_media":{"alt":null,"id":9292874416190,"position":1,"preview_image":{"aspect_ratio":1.0,"height":1080,"width":1080,"src":"\/\/instacurve.com\/cdn\/shop\/products\/image_e998c041-e9dd-407a-8cb0-9615dcebeede.jpg?v=1613867521"}}},{"id":32787791085630,"title":"L \/ Black","option1":"L","option2":"Black","option3":null,"sku":"","requires_shipping":true,"taxable":true,"featured_image":{"id":17058210054206,"product_id":4818912739390,"position":1,"created_at":"2021-02-20T19:31:53-05:00","updated_at":"2021-02-20T19:32:01-05:00","alt":null,"width":1080,"height":1080,"src":"\/\/instacurve.com\/cdn\/shop\/products\/image_e998c041-e9dd-407a-8cb0-9615dcebeede.jpg?v=1613867521","variant_ids":[32787791020094,32787791052862,32787791085630,32787791118398,32787791151166,32787791183934]},"available":false,"name":"High Waist Sauna Leggings 503 - L \/ Black","public_title":"L \/ Black","options":["L","Black"],"price":5495,"weight":45,"compare_at_price":null,"inventory_quantity":-1,"inventory_management":"shopify","inventory_policy":"deny","barcode":"","featured_media":{"alt":null,"id":9292874416190,"position":1,"preview_image":{"aspect_ratio":1.0,"height":1080,"width":1080,"src":"\/\/instacurve.com\/cdn\/shop\/products\/image_e998c041-e9dd-407a-8cb0-9615dcebeede.jpg?v=1613867521"}}},{"id":32787791118398,"title":"XL \/ Black","option1":"XL","option2":"Black","option3":null,"sku":"","requires_shipping":true,"taxable":true,"featured_image":{"id":17058210054206,"product_id":4818912739390,"position":1,"created_at":"2021-02-20T19:31:53-05:00","updated_at":"2021-02-20T19:32:01-05:00","alt":null,"width":1080,"height":1080,"src":"\/\/instacurve.com\/cdn\/shop\/products\/image_e998c041-e9dd-407a-8cb0-9615dcebeede.jpg?v=1613867521","variant_ids":[32787791020094,32787791052862,32787791085630,32787791118398,32787791151166,32787791183934]},"available":false,"name":"High Waist Sauna Leggings 503 - XL \/ Black","public_title":"XL \/ Black","options":["XL","Black"],"price":5495,"weight":45,"compare_at_price":null,"inventory_quantity":-1,"inventory_management":"shopify","inventory_policy":"deny","barcode":"","featured_media":{"alt":null,"id":9292874416190,"position":1,"preview_image":{"aspect_ratio":1.0,"height":1080,"width":1080,"src":"\/\/instacurve.com\/cdn\/shop\/products\/image_e998c041-e9dd-407a-8cb0-9615dcebeede.jpg?v=1613867521"}}},{"id":32787791151166,"title":"2X \/ Black","option1":"2X","option2":"Black","option3":null,"sku":"","requires_shipping":true,"taxable":true,"featured_image":{"id":17058210054206,"product_id":4818912739390,"position":1,"created_at":"2021-02-20T19:31:53-05:00","updated_at":"2021-02-20T19:32:01-05:00","alt":null,"width":1080,"height":1080,"src":"\/\/instacurve.com\/cdn\/shop\/products\/image_e998c041-e9dd-407a-8cb0-9615dcebeede.jpg?v=1613867521","variant_ids":[32787791020094,32787791052862,32787791085630,32787791118398,32787791151166,32787791183934]},"available":true,"name":"High Waist Sauna Leggings 503 - 2X \/ Black","public_title":"2X \/ Black","options":["2X","Black"],"price":5895,"weight":45,"compare_at_price":null,"inventory_quantity":4,"inventory_management":"shopify","inventory_policy":"deny","barcode":"","featured_media":{"alt":null,"id":9292874416190,"position":1,"preview_image":{"aspect_ratio":1.0,"height":1080,"width":1080,"src":"\/\/instacurve.com\/cdn\/shop\/products\/image_e998c041-e9dd-407a-8cb0-9615dcebeede.jpg?v=1613867521"}}},{"id":32787791183934,"title":"3X \/ Black","option1":"3X","option2":"Black","option3":null,"sku":"","requires_shipping":true,"taxable":true,"featured_image":{"id":17058210054206,"product_id":4818912739390,"position":1,"created_at":"2021-02-20T19:31:53-05:00","updated_at":"2021-02-20T19:32:01-05:00","alt":null,"width":1080,"height":1080,"src":"\/\/instacurve.com\/cdn\/shop\/products\/image_e998c041-e9dd-407a-8cb0-9615dcebeede.jpg?v=1613867521","variant_ids":[32787791020094,32787791052862,32787791085630,32787791118398,32787791151166,32787791183934]},"available":true,"name":"High Waist Sauna Leggings 503 - 3X \/ Black","public_title":"3X \/ Black","options":["3X","Black"],"price":5895,"weight":45,"compare_at_price":null,"inventory_quantity":7,"inventory_management":"shopify","inventory_policy":"deny","barcode":"","featured_media":{"alt":null,"id":9292874416190,"position":1,"preview_image":{"aspect_ratio":1.0,"height":1080,"width":1080,"src":"\/\/instacurve.com\/cdn\/shop\/products\/image_e998c041-e9dd-407a-8cb0-9615dcebeede.jpg?v=1613867521"}}}],"images":["\/\/instacurve.com\/cdn\/shop\/products\/image_e998c041-e9dd-407a-8cb0-9615dcebeede.jpg?v=1613867521","\/\/instacurve.com\/cdn\/shop\/products\/image_fd52fefc-ae69-41ae-9452-e3d99d805649.jpg?v=1613867521","\/\/instacurve.com\/cdn\/shop\/products\/image_82d119ac-4ad0-453b-b5f1-3dbe6fe57e0f.jpg?v=1613868907","\/\/instacurve.com\/cdn\/shop\/products\/image_0e769f5c-0e2c-42ce-bbc0-356726f56f0c.jpg?v=1613868909"],"featured_image":"\/\/instacurve.com\/cdn\/shop\/products\/image_e998c041-e9dd-407a-8cb0-9615dcebeede.jpg?v=1613867521","options":["Size","Color"],"media":[{"alt":null,"id":9292874416190,"position":1,"preview_image":{"aspect_ratio":1.0,"height":1080,"width":1080,"src":"\/\/instacurve.com\/cdn\/shop\/products\/image_e998c041-e9dd-407a-8cb0-9615dcebeede.jpg?v=1613867521"},"aspect_ratio":1.0,"height":1080,"media_type":"image","src":"\/\/instacurve.com\/cdn\/shop\/products\/image_e998c041-e9dd-407a-8cb0-9615dcebeede.jpg?v=1613867521","width":1080},{"alt":null,"id":9292708085822,"position":2,"preview_image":{"aspect_ratio":0.728,"height":900,"width":655,"src":"\/\/instacurve.com\/cdn\/shop\/products\/image_fd52fefc-ae69-41ae-9452-e3d99d805649.jpg?v=1613867521"},"aspect_ratio":0.728,"height":900,"media_type":"image","src":"\/\/instacurve.com\/cdn\/shop\/products\/image_fd52fefc-ae69-41ae-9452-e3d99d805649.jpg?v=1613867521","width":655},{"alt":null,"id":9292905742398,"position":3,"preview_image":{"aspect_ratio":1.01,"height":820,"width":828,"src":"\/\/instacurve.com\/cdn\/shop\/products\/image_82d119ac-4ad0-453b-b5f1-3dbe6fe57e0f.jpg?v=1613868907"},"aspect_ratio":1.01,"height":820,"media_type":"image","src":"\/\/instacurve.com\/cdn\/shop\/products\/image_82d119ac-4ad0-453b-b5f1-3dbe6fe57e0f.jpg?v=1613868907","width":828},{"alt":null,"id":9292905807934,"position":4,"preview_image":{"aspect_ratio":1.0,"height":1080,"width":1080,"src":"\/\/instacurve.com\/cdn\/shop\/products\/image_0e769f5c-0e2c-42ce-bbc0-356726f56f0c.jpg?v=1613868909"},"aspect_ratio":1.0,"height":1080,"media_type":"image","src":"\/\/instacurve.com\/cdn\/shop\/products\/image_0e769f5c-0e2c-42ce-bbc0-356726f56f0c.jpg?v=1613868909","width":1080}],"content":"\u003cmeta charset=\"utf-8\"\u003eThe InstaCurve High Waist Sauna Leggings #503 are designed to assist in toning the muscles around your glutes and thighs while flattening the midsection. Ideal for walking, working or working out at the gym. Plus the spandex material from the hips down to the mid calves serves a great purpose with compression.  \u003cbr\u003e\u003cbr\u003e\n\u003cp\u003e\u003cspan data-mce-fragment=\"1\"\u003e\u003cmeta charset=\"utf-8\"\u003e \u003cmeta charset=\"utf-8\"\u003eDesigned to be comfortable and easy to wear.\u003c\/span\u003e\u003c\/p\u003e\n\u003cmeta content=\"width=device-width, initial-scale=1\" name=\"viewport\"\u003e\n\u003cstyle\u003e\u003c!--\n.accordion {\nbackground-color: #9bddff;\ncolor: #fff;\ncursor: pointer;\npadding: 18px;\nwidth: 100%;\nborder: none;\ntext-align: left;\noutline: none;\nfont-size: 15px;\ntransition: 0.7s;\n}\n\n.active, .accordion:hover {\nbackground-color: #96ded1;\n}\n\n.accordion:after {\ncontent: '\\002B';\ncolor: #000000;\nfont-weight: bold;\nfloat: right;\nmargin-left: 5px;\n}\n\n.active:after {\ncontent: \"\\2212\";\n}\n\n.panel {\npadding: 0 18px;\nbackground-color: white;\nmax-height: 0;\noverflow: hidden;\ntransition: max-height 0.8s ease-out;\nborder-bottom: 3px solid transparent;\n}\n--\u003e\u003c\/style\u003e\n\u003ch2\u003e\u003c\/h2\u003e\n\u003cbutton class=\"accordion\"\u003eFeatures \u0026amp; Benefits\u003c\/button\u003e\n\u003cdiv class=\"panel\"\u003e\n\u003cp\u003e\u003cbr\u003e• Stretchy\u003cbr\u003e • Comfortable\u003cbr\u003e • Soft\u003cbr\u003e • Flexible\u003cbr\u003e • Generates heat to help burn fat\u003cbr\u003e • Targets lower body including midsection, buttocks and thighs\u003cbr\u003e • Creates shape\u003cbr\u003e • Combats cellulite\u003cbr\u003e • Sportswear for daily use\u003cbr\u003e\u003c\/p\u003e\n\u003cbr\u003e\n\u003c\/div\u003e\n\u003cbutton class=\"accordion\"\u003eMaterial \u0026amp; Product Info\u003c\/button\u003e\n\u003cdiv class=\"panel\"\u003e\n\u003cp\u003e\u003cbr\u003e• Neoprene\u003cbr\u003e The InstaCurve High Waist Sauna Leggings #504 run two sizes small depending on body size. We recommend going one size up.\u003c\/p\u003e\n\u003c\/div\u003e\n\u003cscript\u003e\nvar acc = document.getElementsByClassName(\"accordion\");\nvar i;\n\nfor (i = 0; i \u003c acc.length; i++) {\nacc[i].addEventListener(\"click\", function() {\nthis.classList.toggle(\"active\");\nvar panel = this.nextElementSibling;\nif (panel.style.maxHeight){\npanel.style.maxHeight = null;\n} else {\npanel.style.maxHeight = panel.scrollHeight + \"px\";\n}\n});\n}\n\u003c\/script\u003e\n\u003cbr\u003e\n\u003cdiv style=\"text-align: center;\"\u003e\u003ca href=\"https:\/\/instacurve.com\/pages\/covid-19\" target=\"_blank\" rel=\"noopener noreferrer\"\u003e Our Covid-19 Response\u003c\/a\u003e\u003c\/div\u003e"}